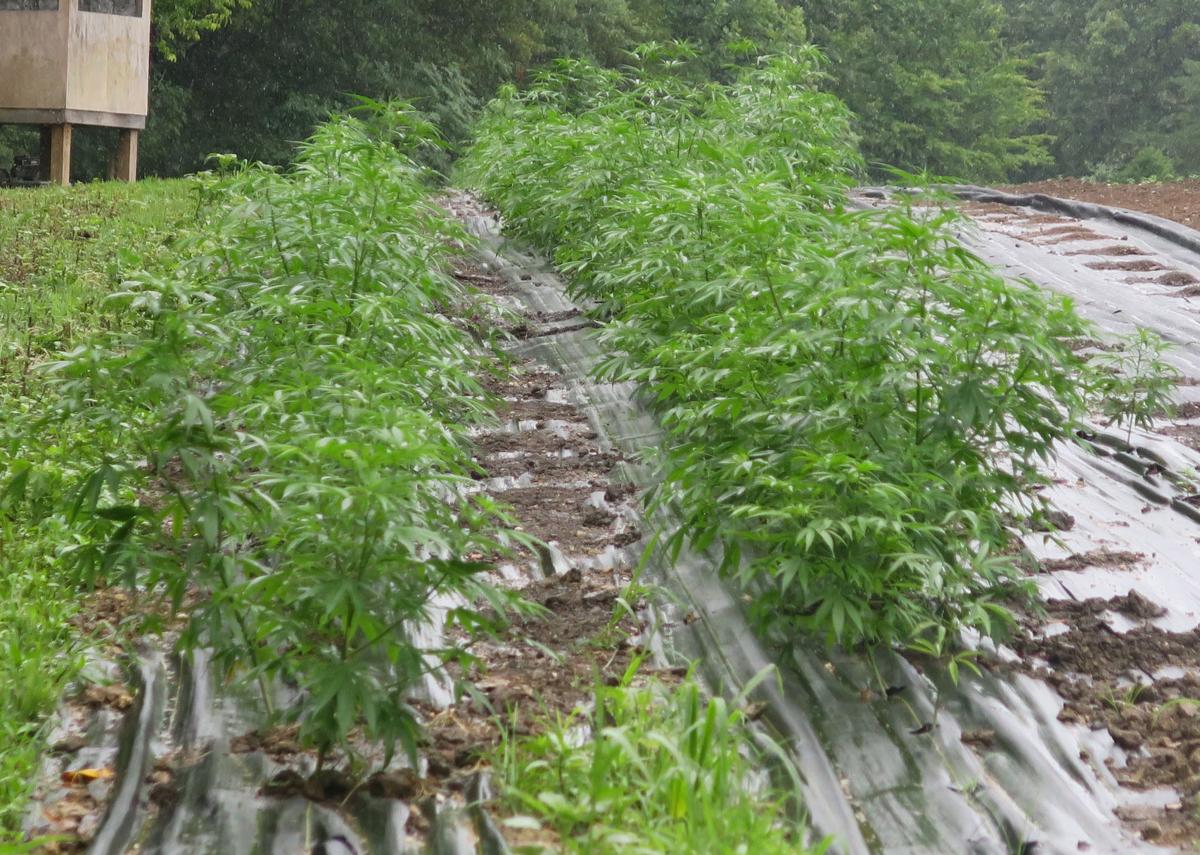 Shenandoah Valley Hemp's Pure Shenandoah will invest nearly $3.3 million to establish an industrial hemp fiber processing and CBD oil extraction facility in the historic Casey Jones building in the town of Elkton, the office of Gov. Ralph Northam announced Monday.
The venture will create 24 new jobs and purchase all of its industrial hemp from Virginia growers, worth nearly $5 million in payments to the farmers over the next three years.
"Virginia's industrial hemp industry continues to experience tremendous growth, creating a wealth of opportunity across our Commonwealth," Northam said in a statement. "Our administration remains committed to supporting growers and processors as we work to ensure this crop has a sustainable future in Virginia."
Pure Shenandoah operates as a vertically integrated "seed to sale" company providing customers with high quality, safe and consistent hemp products, the release stated. This includes regulatory control of crops, good manufacturing practices and traceability of each product back to its seed and farm.
"Industrial hemp is gaining momentum across the country, and we are excited for Virginia to be a player in this up-and-coming industry," said Secretary of Commerce Brian Ball.
Pure Shenandoah is part of the Virginia's Finest® program created more than 30 years ago to help consumers know they are purchasing top-quality state-produced specialty food products.
"We are honored to receive these funds and to work with such influential state programs that are helping push the industrial hemp industry forward in the Commonwealth," said Pure Shenandoah CEO Tanner Johnson. "With this support, we will continue to educate and provide safe and effective products to consumers. We are excited to do our part and help expand the future of industrial hemp and all of its potential."
The Virginia Department of Agriculture and Consumer Services and Virginia Economic Development Partnership worked with Rockingham County Economic Development Authority and county to secure the project that received a $50,000 grant from the Governor's Agriculture and Forestry Industries Development Fund. Rockingham County will match it.
"This is a new and exciting industry that offers a great opportunity to diversify the agriculture base of the county for the future," said Rockingham County Board of Supervisors Chairman Bill Kyger.
Added State Senator Emmett Hanger, R-Mount Solon, "We should never forget or take for granted Virginia's tremendous agricultural heritage and its economic viability that continues to push Virginia forward."
Source: https://starexponent.com/business/pure-shenandoah-to-build-hemp-processing-cbd–oil-extraction-facility-in-elkton/article_2debccb1-7cc9-5c2c-981f-fdd6b8be0a08.html
» Inline Ad Purchase: Intext Link