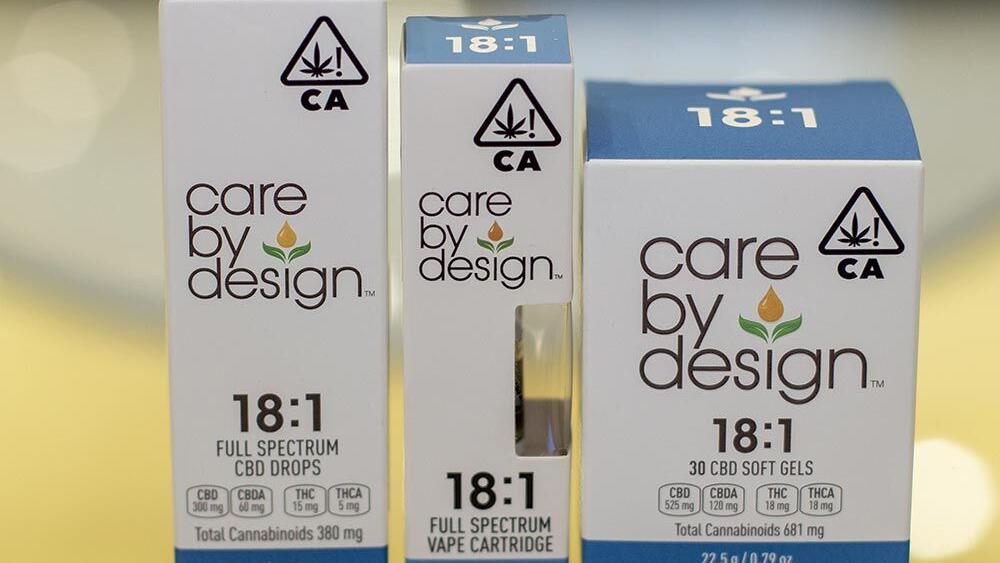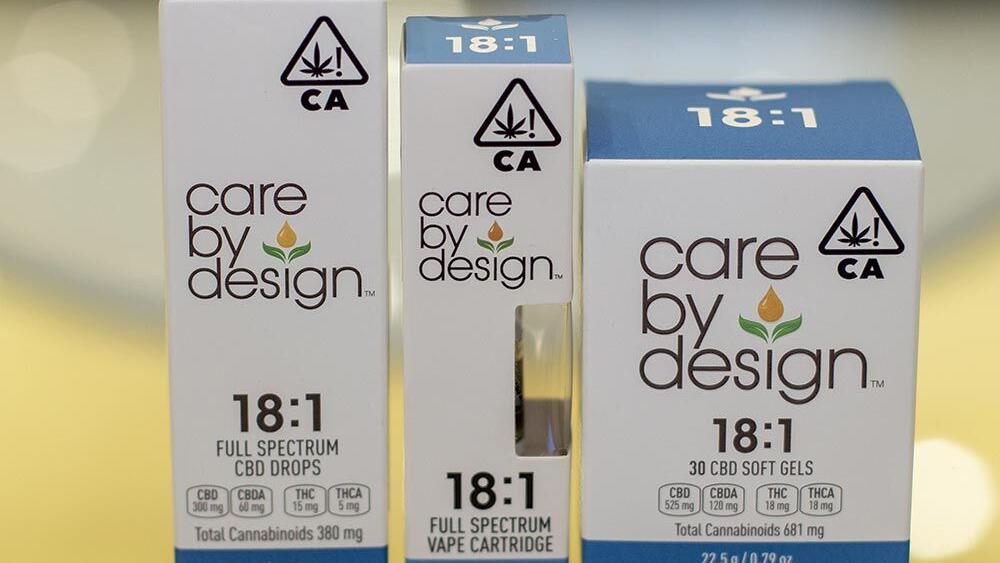 Cannabidiol, better known as CBD, is used in different products from beauty and skin products to edibles, dog treats and massage oils. CBD product suppliers claim a broad range of health benefits.
Valentia Valentine is founder and owner of Synchronicity Holistic Cannabis Dispensary in Carmel. She is also an evangelist for CBD, based on her own health journey: She's had multiple sclerosis for almost 30 years, and says CBD 18 to 1 full spectrum got her out of a wheelchair. She moved on to a walker, but doesn't need it anymore.
But she is also skeptical of some CBD products and claims: "There was a panel in Los Angeles, and out of 12 CBD oils that were tested only two had CBD in it. So it's become a little bit of a snake oil, which is unfortunate for the patient community," she says.
To remedy that, Valentine recommends full-spectrum CBD oils. "We have different ratios depending on different illnesses and different tolerance levels," she says. Synchronicity carries CBD products from Care by Design, with a minimum of 20 milligrams of CBD.
Valentine explains there are three types of CBD: full-spectrum, which has all the cannabinoids and terpenes; distillate, which is an extract odorless; and hemp, which contains both CBD and CBG, a cannabinoid found in hemp plants.
Staff members at the dispensary guide the customers to choose products that target their needs. "Without education, it is just pot," Valentine says.
SYNCHRONICITY HOLISTIC DISPENSARY, 26390 Carmel Rancho Lane, Suite 4, Carmel.

624-9042, synchronicityholistic.com.
Source: https://www.montereycountyweekly.com/opinion/mmj/cbd-makers-claim-miracle-drug-capabilities-one-local-dispensary-owner-tells-her-own-miracle-story/article_50704d8e-3f32-11eb-beb9-9f2fa490e16b.html
» Inline Ad Purchase: Intext Link